Panic: Total Disaster at 235 #105.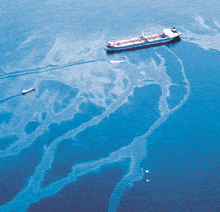 I came home to a note on my apartment door informing me there would be an annual inspection of the "carpets, vinyl, and appliances." Of course I panic, apartment had bypassed "Wreck of the Hesperus" and looked like the Hindenburg crashed into the Exxon Valdez. I try and calm myself. The appliances were in good condition, I never cook on the stove, and usually have no dishes to do, plus the only thing I keep in the fridge is really old pickles and diet coke with lime.
The carpet and vinyl though... yikes. I had forgotten there even was carpet beneath the trash and laundry. I took 4 large bags of trash out to the dumpster, it was amazing. I also had to part company with my father's chair I called "Frankenstein." It wasn't holding up and the leather was ripping away from the frame all over. But I hated to part with it, it looked vintage and cool.
I can now walk through my apartment without looking like Indiana Jones when he had to spell out Jesus in Greek and had to hop from spot to spot. The question, how long can I keep it this way. I'm betting next weeks Monday night football double header could end my clean streak.
Things I found while cleaning, that were pressumed gone forever:
About 7-8 bucks in change.
Universal remote I've already replaced.
Bicycle pump
Multi-tool
Unoppened 12 pack of AAA batteries.
Cleaning supplies.
Lots of random socks.
Vanilla Yankee Candle
Dog toys (dog moved out 6 months ago.)
Spatula
The source of "that strange sweet smell"
Check for $40 from Ryan Inlow
Unoppened Mail - I left it unoppened and chucked it.
Magnetic name tage from Church.
Tony Hawk's Pro Skater Underground 2, with memory card in box.
Other stuff but I forget.
Strangest of all I find I care what my landlord thinks of me.
(Yesterday's post has had the spelling corrected.)